Knowing when it's time to move on to the next stage of life can be difficult. Your daily routine can change rapidly, and taking that next step is a huge decision.
Choosing the right community is a major step in committing to senior living. You'll have many options and can find the right fit for you.
But when do you know it's time? Let's explore what a retirement community is, and if there's a specific age you should target for retirement, including some factors that go into that decision.
What Is a Retirement Community?
Aging is all about change and adaptation, and you'll want to get your housing plans in order. A retirement community can provide a new exciting chapter when retirement is on the horizon.
Assessing your needs and considering your lifestyle options earlier can give you a great headstart on retirement.
Let's explore some of the lifestyle options available to you or your loved ones.
Independent Living
Independent living is a unique lifestyle catered to those who can manage life's daily activities but want more time to focus on their hobbies or new interests.
Some factors to keep in mind if you're considering independent living:
Has maintaining your current home become an issue?
How difficult is it to get around in your current community?
How is your health, and would moving to an independent living community benefit you?
Answering these questions can help determine if independent living is your ideal retirement community lifestyle.
Maximizing your time and focusing on things you enjoy is a big part of independent living.
Independent living may be for you if:
You want to free yourself from housework and chores
Creating flexibility in your daily schedule is important
You want more time to focus on your passions
You want to be a part of a community where you belong
With independent living, you can enjoy a communal environment and age in place with like minded neighbors.
Assisted Living
Assisted living is an enhanced support lifestyle that focuses on your independence while ensuring you have the assistance for the daily activities that have become difficult.
Assisted living may be a good option for you or your loved one if:
Grocery shopping and preparing meals are becoming difficult.
You or your loved one are beginning to have trouble with mobility or balance.
Maintaining good personal hygiene is becoming challenging.
You or your loved one is finding it harder to spend time and be around family or friends.
Within this lifestyle option, you or your loved one will get dedicated care that can leave time for hobbies and socializing.
Memory Care
Memory care is a lifestyle option that specializes in caring for people with cognitive impairments such as dementia and Alzheimer's.
Some of the support you can expect for your loved one in memory care include:
Bathing
Dressing
Personal hygiene and toileting
Eating assistance
Medication assistance
Transferring assistance
This support is essential for living a structured lifestyle and benefitting your loved one's quality of life.
Memory care may be a good option for your loved one if:
Living alone has become unsafe for them due to cognitive impairments.
Your loved one's needs surpass your abilities to care for them.
Your loved one's health is at risk in their current environment.
You feel memory care would benefit your loved one.
Getting your loved ones the support they need is the strength of the memory care lifestyle.
Now that you know some of the lifestyles of a retirement community, how do you know when it's time? Let's take a look.
What Age Should You Move in?
Moving into a new community and adjusting your lifestyle can be challenging. There's no set age for moving into a retirement community—it's a very complicated decision.
While most people become eligible to move in at the age of 55, the right time depends on your current lifestyle situation.
Your lifestyle and needs play a big part in knowing when it's time regardless of age.
Your retirement community will accommodate various levels of independence—it's up to what you want for you or your loved one in the next stage of life.
Some benefits of considering a retirement community earlier include:
Safety and security
Improved health and wellness
More opportunities to socialize
If you're looking for a lifestyle shift and want a change of scenery, moving into a retirement community earlier than the recommended age is a great option.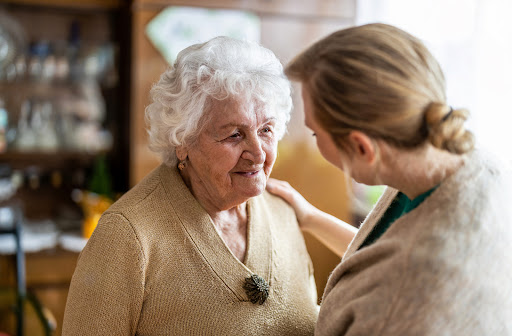 Your Comfort Is Key
Putting a certain age on when it's time to consider a retirement community isn't always realistic. Your needs and your choice of lifestyle will dictate when it's time. Moving into a retirement community earlier can provide a higher quality of life for you or your loved one.
Get in contact with professionals for more information and to explore the retirement community environment.