Transitioning into the next stage of life and choosing a retirement community can be overwhelming. A dramatic lifestyle change isn't an overnight process, and struggling to gain some footing is completely normal and expected.
You have to consider so many factors when finding the right community for you. Knowing the lifestyle option that best suits your needs is a major first step.
Let's explore some of these lifestyle options and how they can inform your decision.
Lifestyle Options
So, you're ready to start thinking about your retirement and where you want to spend the new chapter of your life.
It's important to consider what kind of lifestyle is best for you.
Independent Living
Independent living is a unique lifestyle option that provides the resident with the community, activities, and opportunities that a retirement community offers, along with the customization and independence you want.
Independent living may be ideal for you if:
You want to free yourself from household chores.
You crave flexibility in your daily schedule.
You want more time to focus on your hobbies and passions.
You want to be part of a community and create new friendships.
Independent living is a great option if you want to set your own schedule and customize your living situation.
Assisted Living
Assisted living is about supporting your health and offering convenience. Living your life your way helps maintain a sense of dignity, and assisted living seeks to keep that. The security of 24/7 support is the main feature of assisted living.
Assisted living combines accessibility and comfort—it may be a good option if:
Grocery shopping and cooking meals are becoming difficult.
You're beginning to have trouble with mobility and balance.
Maintaining good personal hygiene is becoming an issue.
You're finding it tougher to spend time with family or friends.
The assisted living lifestyle provides housekeeping and meal packages, so you'll be able to pursue other hobbies and interests comfortably.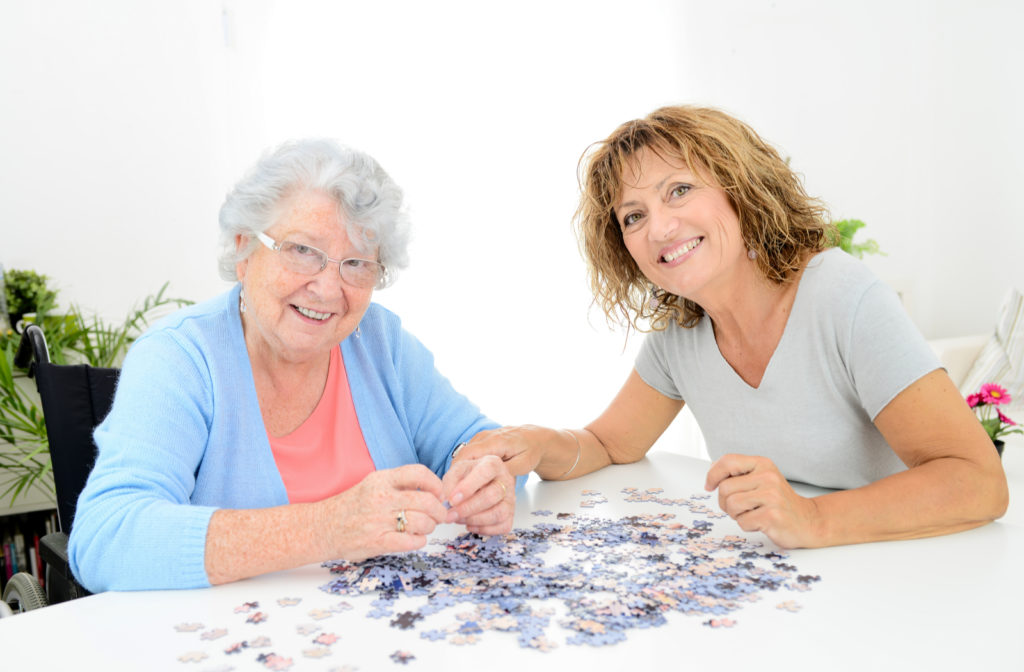 Memory Care
Memory care is an excellent option for residents with cognitive impairments such as dementia or Alzheimer's, which can make independent living difficult. A structured lifestyle helps maintain a sense of normalcy.
Families of residents may opt for memory care if:
Living alone has become unsafe due to cognitive impairments.
Your loved one's health is at risk.
Your loved one's needs are beyond your ability to care for them.
You feel that memory care will adequately benefit and help your loved one.
The assistance and supervision of memory care offer a comfortable, inviting atmosphere for residents with cognitive impairments.
The Retirement Community Transition
While you have a ton to look forward to, the transition process to a retirement community can be overwhelming. Emotions abound when moving out of a familiar community with memories and connections.
Some things to explore when you're making the transition to a retirement community:
Give yourself time to accept your feelings about the move. If you're able to take your time with the move, allow yourself a moment to process any complex feelings.
If you feel alone, remember you'll be going to a community with the prospect of making new friends and connections.
Keep your mind open to new ways of life. Being open to new experiences and looking forward to your future can help the transition process.
Discovering what you value in your chosen community and housing situation is an ever-evolving process. You want to make sure you choose a retirement community that caters to your needs and is dedicated to your comfort.
Embracing the Next Chapter
Choosing a retirement community is a multi-step process. Your comfort is essential, and any choice you make will come down to your needs and outlook on life.
Get in contact with professionals for more information and assistance with choosing the right retirement community for you.